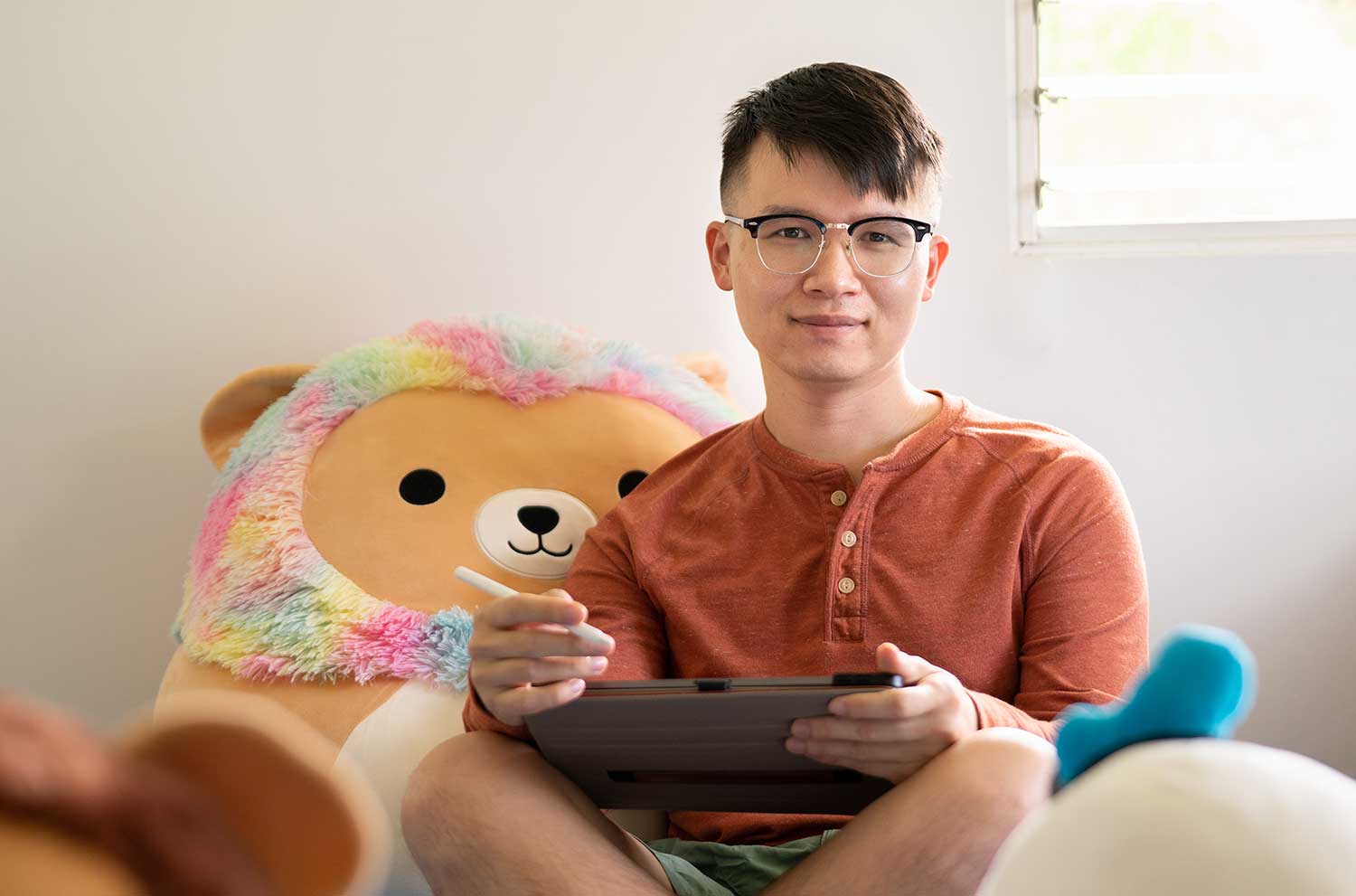 About Me
Hey there! It's Geoffrey Siu, but you can call me Geoff. I'm an artist/ designer based out of Honolulu, Hawaii. I love to add humor to my illustrations and bring lighthearted content into the world. I started selling my artwork when I was 15 years old. Who would've thought I'd be doing it over a decade later?
I now have the money to fully support my passion projects and make the dream come true. I oversee my products from beginning to end: brainstorming new ideas, sourcing materials, contacting sales reps, developing packaging and fulfilling all of your orders!
Thank you for supporting me, a little artist with a big dream! Everything I make in sales is used to fund bigger, funner projects.